A print campaign is a highly effective means of reaching either a wide audience, and equally of reaching a targeted audience. STIRgrafik can design and produce print solutions inhouse, in a full-range of sizes and formats (up to A3), featuring illustrations, photography or 3D graphics. Our product range incorporates brochures, flyers, inserts, and tickets, all designed to make an impact whist reinforcing your brands and your image.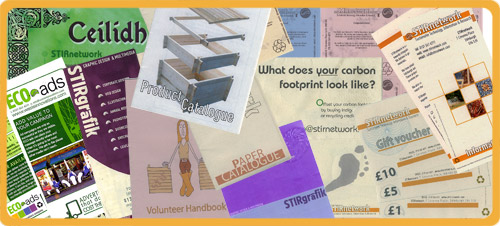 Promotional Design
Our goal is your goal, to build and reinforce a strong brand identity for your organisation and its products and services. STIRgrafik can produce powerful designs for your everyday, and out-of-the-ordinary, promotional materials. Our team consists of creative and innovative designers, who will put as much thought and care into the design as to the choice of format. A STIRgrafik design should motivate your customers to take notice and then to take action.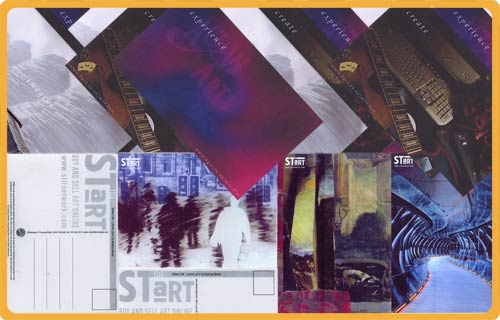 Poster Design
STIRgrafik can design posters of any dimensions, for A3 prsentation-boards or weather-proofed six-sheet posters for mobile billboards. Through our working relationships with the local print-shops we can cater for most ink-types, print-sizes, and printed materials.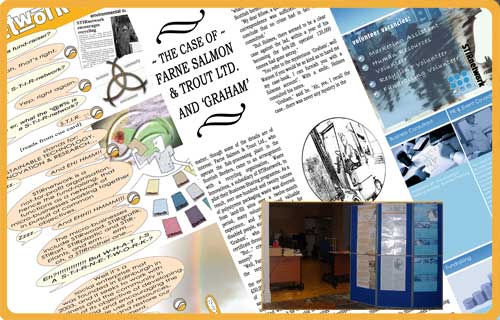 Calendar Design
Whether your requirement is for a corporate calendar to distribute to your customers or a glossy photo calendar for resale, calendars allow your organisation to make an impact all year long. Custom-designed calendars make your contact information visible and they help your clients to remember your products or services.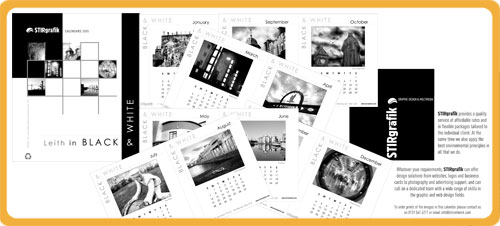 STIRgrafik produces calendars with a high-impact design built on a foundation of high-quality printing. It is the attention to detail of our designers that make our calendars perfect as gifts, business promotion, or non-profit fund-raising.

Eco-Design
Taking its lead from STIRnetwork, STIRgrafik actively promotes the use of recycled paper, both within our studio, and within our designs. Our designers are always searching for new ways to exploit the idiosyncratic textures and tactile qualities of recycled papers and cards amidst the ever more homogonous results of digital replication.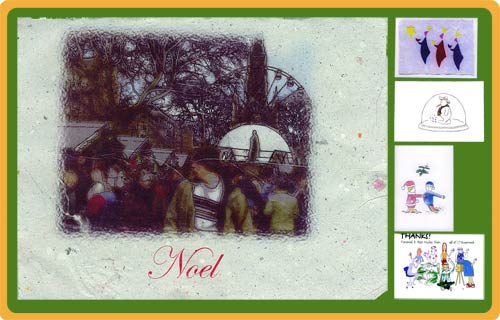 Designers For Hire
If you think your business' product or design requirements might be best facilitated by the design acumen of the STIRgrafik team, then email us at stirgrafik@stirnetwork.com.
COMMENTS [ ]